The Best Company for Furniture Disposal in Hammersmith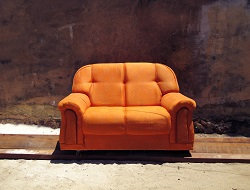 If you have a property in Hammersmith and you are thinking of extending, renovating, moving or simply giving your home a new look, you need to hire Rubbish Removal Hammersmith to de-clutter it fast! We are experts in the field of furniture disposal W6 and are at your service whether you are a commercial concern or a resident in an apartment block.

We have spent a considerable number of years building a great reputation for delivering professional services in the W6 postcode area. Our thoroughly professional operatives are experienced in all aspects of furniture disposal and will have a suitable solution for all your furniture clearance needs. Call

now for a free consultation!

As a company, we are very environmentally conscious and will always recycle wherever possible. Your furniture may no longer have any value to you and you can no longer bear the sight of it. To us, what you no longer need may have another purpose once it is stripped down and we know where to take your furniture whether it is metal, wood or plastic.
Call the Professionals and Have Them Deal with Your Furniture Removal in W6
Our sofa clearance service allows you to easily make room for brand new furniture or allows you to re-purpose the room as you wish. Living in the postcode districts of W6 and W14 can make it difficult to have your unwanted furniture collected if you choose the council's options. With limited old furniture collection dates and unknown costs that can be incurred at council tips, it's much easier to just call us on

right away and get a reliable service.

Furniture disposal in Hammersmith, W6 is a professional business and we have spent years perfecting our skills in efficient collection and disposal. Why take the strain yourself when you can simply call the professionals and have them deal with your furniture removal while you sit back and relax? We're all increasingly stressed with work these days – why add to it when we're just a phone call away?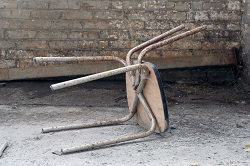 When you order new furniture you hire professionals to deliver it and so it makes sense to do the same when you need old furniture collection services. Have the space ready and waiting to be filled with your new purchase rather than squeezing it all into one room until you can sort it out yourself.
Envoromentally Friendly Furniture Disposal in Hammersmith W6
With extremely competitive pricing you won't be disappointed with our sofa clearance. Whether it's a house full of unwanted items or just one dilapidated piece, we have excellent rates to suit all budgets from single sofa disposal to large bulky items.

If you are concerned about the environment we can assure you of our eco-friendly practices, designed with the environment in mind. This makes us one of the greenest furniture clearance companies in Hammersmith, W14.

It doesn't matter if you're a big business operating out of large offices or the owner of a studio apartment, if a piece of furniture needs removing we are the firm to call. Why keep stepping over things you no longer want in your property when all it does is give you more stress? Just one phone call to Rubbish Removal Hammersmith and you will be a step closer to a clutter-free environment you can truly relax in.

We all have busy lives and it's easy to keep putting things off until you get around to doing it. Say goodbye to that situation once and for all by calling the company known for its expertise in furniture removal. One phone call to our offices in the W12 region and you can start to plan what you will do with all the extra space you'll be left with when your junk has gone. Don't delay any further! Call

now and you can immediately relax knowing everything is in the best hands of our Hammersmith furniture disposal team.