Expert Loft Clearance in the Hammersmith District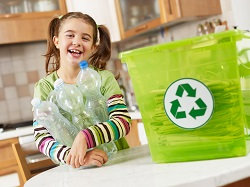 We at Rubbish Removal Hammersmith can help you achieve your dreams with our range of loft clearance services in Hammersmith W6. Property in the Hammersmith area has become very expensive. Why move when you have a perfectly decent sized attic, loft or cellar with potential to become another room?

We work across the W14 and W12 postcode areas and have years of experience in loft decluttering and attic junk disposal. Our cellar clearance service has also become very popular in the area as owners seek to increase their available space. Preparing a loft, attic or cellar for extension or renovation work can seem like a daunting task which is why you should call

without delay and we can take your cares away.

A loft clearance or attic rubbish removal frees up a sizeable space in your home and you are then able to plan its conversion. Perhaps you want a dormer bedroom in that part of your house but can't really get a good idea of its dimensions for all the clutter in your line of sight. Once you have used our services and seen for yourself the dramatic difference loft clearing can make, you might even consider doing the same in another room!

Property owners in the W6 and W14 areas lead very busy lives and there's simply no time for many of us to deal with excess clutter in our own homes. Why spend all weekend humping and lumping junk around your property when you could be relaxing while the professionals get on with it? Attic junk removal is not an easy task when you consider it's a room at the very top of the building but as a professional attic clearance company, we make very light work of it!
Save Your Time and Hire Our Dedicated Loft Clearance Experts in W6 Area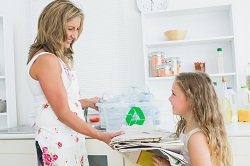 Call

now and we will give you a free quote for our loft clearance in W6, cellar clearance and attic junk removal services, with no obligation. Your leisure time is precious and so there's no need for you to take the strain when one phone call can instantly relieve you of the burden.

Cellars can be dark and damp places and the temptation to store things you no longer need there is huge. What can be easier than slinging something down the stairs and locking the door after all! Why not transform the area into something that serves a more useful purpose. If you use our services, you'll immediately see a difference in the size of the space. Once you are clutter-free you can turn your attention to turning the room into a general living area or perhaps another bedroom.
Efficient and Cheap Loft Clearance Services in Hammersmith
If you are conscious of your environment and like to know that your rubbish is being disposed of responsibly, we are the company for you. With years of experience in disposing of all manner of items, both organic and non-organic, we can assure you that our eco-friendly practices are designed with the environment in mind.

Our teams will come to your property in Hammersmith, W6 fully equipped with everything required for loft clearance and cellar decluttering so that we can be as efficient as possible. There is no job too big or too small for Rubbish Removal Hammersmith's experienced teams and we pride ourselves on always providing a high-quality service.

If you want to liberate another room in your house, why delay? Call

today for our prompt attention and you'll be a step further to enhancing the value of your home with the most amazing help of our Hammersmith loft clearance experts!